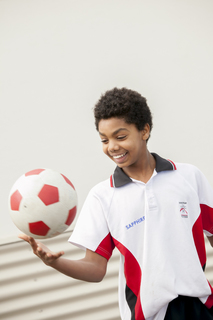 Tatachilla Lutheran College uniform
Tatachilla Lutheran College has a Formal Uniform and a Sports Uniform and students are expected to have all of the required items of both these uniforms as listed in the Student Appearance Uniform Guidelines.
The College Uniform Shop is run by 'The School Locker', a company specialised in the manufacture and sale of school uniforms. Friendly staff are available in the College Uniform Shop, located on the eastern corner of the College Gymnasium for shop purchases and fittings.
Online purchases can also be made through The School Locker's online shop, 24 hours, 7 days a week. Online purchases can be collected from the shop (parents/caregivers, Middle and Senior School students) or delivered to classrooms (for Junior School students).
It is an expectation of the College that students take pride in their personal appearance by wearing their uniform neatly and correctly at all times. That is, from the time that they leave home in the morning until they return in the afternoon.
Please ensure that all uniform items are part of the official College uniform, and that all uniform items are appropriately labelled with the student's name.
Uniform items (with the exception of shoes) are only available through the College Uniform Shop and the Online Shop. Parents/caregivers can also download 'The School Locker' app from either the Apple or GooglePlay stores.
The Uniform Shop can be contacted by phone or email:

t: 8329 4488
e: tatachilla.lutheranc@theschoollocker.com.au