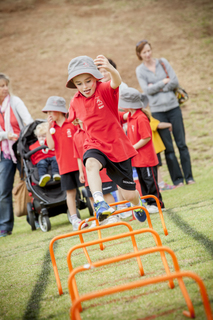 A House system founded on the rock of Christ
Tatachilla's House system is an integral part of College life, and each family at Tatachilla is part of the same House. This system enables students to develop critical lifelong skills such as teamwork, leadership and being part of a community that is larger than the individual.
Each House within the College founds itself on the rock of Christ and as such, each House is named after gemstones: Emerald (green), Ruby (red), Sapphire (blue) and Topaz (yellow). Different gemstones originate in different types of rocks and conditions and therefore have different characteristics. This reminds us that we are all unique parts of God's creation and that each House will have its own distinctive 'cut' and 'refraction' - its own personality.
Houses compete against each other for a House Shield in sporting, academic and cultural events throughout the year.