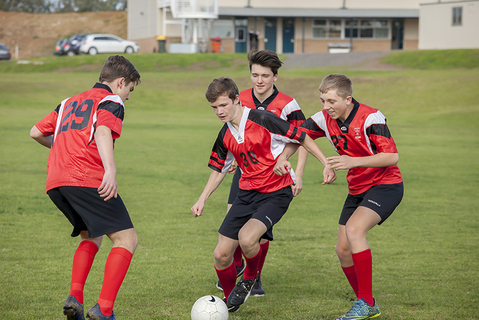 Sport at Tatachilla in the Middle & Senior Schools
Interschool Knockout Competitions
School Sport SA (SSSSA) is the sporting organisation for interschool sport for Years 8-12. During the year, many school Zone and SSSSA Knockout Sport Competitions are offered for boys and girls at Tatachilla Lutheran College. The following sports are nominated each year and are based on the interest shown on nomination surveys sent to students.
AFL
Athletics
Badminton
Basketball
Cricket
Hockey
Lawn Bowls
Netball
Soccer
Swimming
Surfing
Tennis
Touch Football
Triathlon
Ultimate Frisbee
Volleyball
Cycling*
Cross Country*
Ekiden
Equestrian*
Diving*
Golf*

If there is a sport that you are interested in and it is not listed please contact the Sports Coordinator for further information.
*These sports have been nominated in the past for individual students in discussion with the Sports Coordinator upon requests from parents and students.
Please check the School Sport SA website https://www.decd.sa.gov.au/teaching/sport/sports-and-competitions for when the competition is taking place for nomination details, dates and for results and draws.

State/National Team Trials and Selection
During the year state representative teams are selected. If you are talented in your chosen sport and think you might have a chance at being selected in the State Team, we encourage you to talk with the Sports Coordinator regarding the strict selection requirements. Please check the website to see when the trials take place and complete any forms prior to first selection trial or by the date shown on the specific sports page. Any selection in a team must have the Principal's endorsement.
For more information please see the website at https://www.decd.sa.gov.au/teaching/sport/sports-and-competitions/interstate-nomination-process.

Further Information
For further information please contact Mrs Tess Gilbert, Sports Coordinator, or Ms Zoe Edwards, SSO Sports at the College.