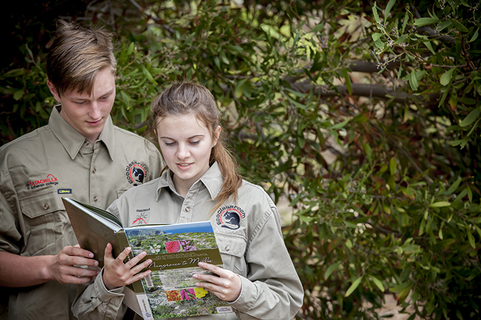 An accredited training course provider
The EcoClassroom offers an accredited training course in Conservation and Land Management. This qualification can lead to careers in areas such as landscaping, environment, biodiversity and agriculture.
This area provides on ground training as well as the opportunity to work in a simulated work environment giving both hands on experience and expert tutorial training.
Benefits on completion of these courses include:
Nationally accredited qualification
Credit towards SACE
Hands on experience
Increase employability skills
Increase confidence
Skills and knowledge needed to restore and maintain natural and modified habitats
Focus on local indigenous flora and fauna

Courses offered:
Certificate II Conservation and Land Management