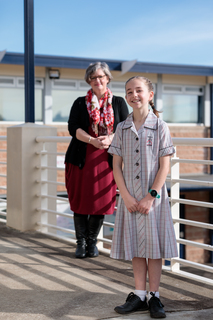 The Tatachilla Arts Academy: Compelling stories, brilliantly told.
We are proud to launch an exciting new venture for the Arts at Tatachilla: the Tatachilla Arts Academy. The Arts Academy is about developing an individualised program and pathway in the Arts for passionate performing and visual arts students, as they progress through their academic studies.
Entry to the Arts Academy is via application, interview and audition, and in 2020 a small number of Middle School students will be selected for commencement in 2021. Next year, students will undertake their regular Arts electives to develop specific skills in their major areas of study, and will also be involved in two semesters of extra-curricular extension activities.
In Semester 1, students will be involved via an on or off-stage role in the College Musical. In Semester 2, students will undertake a new extra-curricular titled Arts Extension, where they will work on integrated Arts projects to deepen and develop their conceptual and creative-thinking skills. An Expo at the end of the year will allow them to showcase their learning throughout 2021.
Students who have a passion for the Arts should investigate the opportunities that the Arts Academy could provide for them.

Mrs Elizabeth Bentley
R-12 Arts Academy Teacher
e: elizabeth.bentley@tatachilla.sa.edu.au


Arts Academy Application Information