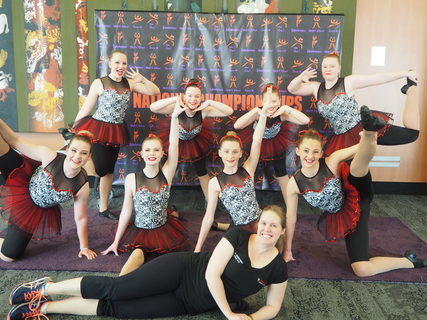 Showcasing a nationally recognised Performing Arts Program
All students are encouraged to be involved in the Performing Arts, involving Music, Drama, Dance, Media and Performance Technology.
As well as class-based singing and performances, students are offered many other opportunities to perform at their level of expertise, including:
Dance Teams
For beginner, intermediate or advanced dancers from Years 4-12.

Junior Concert Band
For beginner woodwind and brass players, as well as percussion and keyboard.

Senior Concert Band
For advanced woodwind and brass players, as well as percussion and keyboard.

Stage Band
For more advanced brass, sax and rhythm players.

Chapel Bands
For singers and instrumentalists Years 7-12. Perform at Chapels and Assemblies.

String Ensemble
For all students learning violin, viola, cello, double bass. Ensembles range from Beginner through to Senior and students are matched to the ensemble suitable for their age and ability.

Flute Ensemble
For more advanced flute players.

Percussion Ensemble
For any music student, not only percussion students.

School Orchestra
For strings, wind, brass and percussion students.

Chamber Ensemble
For advanced flute, clarinet and string students.

Senior Choir
Years 7-12.

Advanced Choir
Auditioned from Senior Choir.

Troupe Tatachilla
For students who love to sing, dance, dress up and put on a show.

Major Musical
Every second year (odd years)

Junior School Musical
Every second year (even years) – Whole of Junior School involvement

PICTURED: Tatachilla's Competition Dance Team competing at the 2018 National Dance Star Championships.