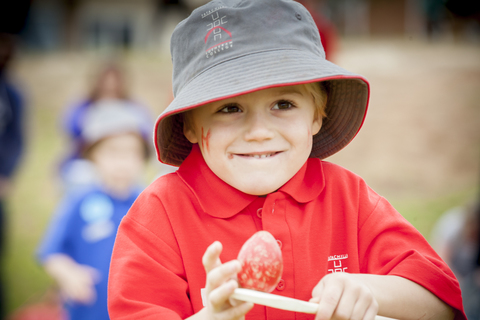 The enrolment process
We are pleased that you are considering enrolling your child at Tatachilla Lutheran College. Registration of Interest Forms can be submitted at any time, however early applications are encouraged to increase the likelihood of securing a place for your child.
To apply for enrolment, please follow our enrolment process:

1. Registration of Interest Form
Download the Registration of Interest Form.
Submit the Registration of Interest Form to the Enrolments Officer with a $50 registration fee per family. Please send your completed form to:
Enrolments Officer
Tatachilla Lutheran College
Post: PO Box 175, McLaren Vale, South Australia 5171
Email: enrol@tatachilla.sa.edu.au

2. Acknowledge Receipt
Your application will be acknowledged by mail upon receipt.

3. Enrolment Interview
An enrolment interview appointment with the Head of School or delegate will be made formally. Interviews will take place 12-18 months prior to the year of intake.
You will be asked to bring a copy of the following documents to the enrolment interview:
copy of Birth Certificate
latest school report (if applicable)
latest NAPLAN test results (if applicable)
documentation relating to learning and health assessments.
Children will be invited in for an enrolment interview based on the number of places available and the College's Enrolment Priority Guidelines which are stated on the Registration of Interest Form.

4. Offer of Placement
A formal Letter of Offer will be sent by the Principal if a place has been offered.

5. Acceptance of Offer
To secure your child's place, all documentation must be completed, signed and returned along with an Enrolment Confirmation Deposit of $450. This deposit is non-refundable after 30 June prior to the year of commencement.

6. Transition
Families will be contacted in Term 3 in the year prior to commencement regarding the Transition process for incoming students. For Reception mid-year intakes, students will be invited in for an orientation visit in Term 2 during the year of commencement.