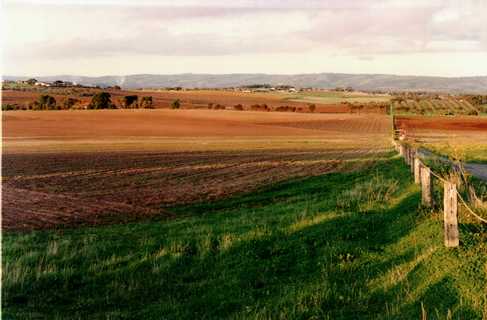 The history of Tatachilla Lutheran College
"Years ago I had a dream that one day some of the 80 acres of southern Tatachilla Lutheran Camp would site a new Christian college. The grace of God fulfilling that dream will continue to change many lives for good in this life and into the one to come.
I dream of many a present and future graduated Tatachilla Collegian who tells God, 'I also have a wonderful dream' and who prays with Psalm 31, 'Lead me and guide me'." Rev. Garrie Fischer
Tatachilla Lutheran College was established in its present location in 1995 by an association of Lutheran Congregations of the Fleurieu Peninsula. This association maintains governance of the school through the College Council.
Since the initial group of only 67 Year 8 students in 1995, Tatachilla Lutheran College has expanded to include all year levels from Reception to Year 12.
Tatachilla's short but proud history is preserved and displayed in the College's archives in the Library Resource Centre. Our archives contain past photographs, videos, magazines, books, and other memorabilia.
The name, 'Tatachilla', means 'red sandstone ridge' in the local Aboriginal dialect. This reference to rock brings to mind the story of the man who built his house upon the rock as told by Jesus in Matthew 7, 24-27:
So then, anyone who hears these words of mine and obeys them is like a wise man who built his house on rock. The rain poured down, the rivers overflowed, and the wind blew hard against that house. But it did not fall because it was built on rock. But anyone who hears these words of mine and does not obey them is like a foolish man who built his house on sand. The rain poured down, the rivers overflowed, the wind blew against that house and it fell. And what a terrible fall that was!
In this story Jesus vividly illustrates the importance of building the 'houses' of our lives on Him for our eternal and earthly good. Therefore Christ is at the heart and foundation of the College.